G.PAK: Turnkey Software Solution Framework for Texas Intruments DSPs
G.PAK the Fast Track to Next Generation Voice and Internet IPv6 Enabled Applications on TI DSPs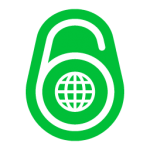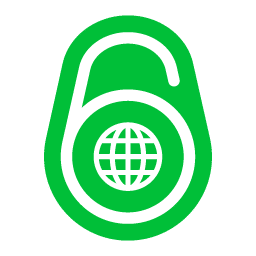 Adaptive Digital Voice Solutions
To better understand our G.PAK framework product, Adaptive Digital has provided the G.PAK User's Guide for download.
Adaptive Digital Technologies Simplifies VoIP Product Development.
General Information request? Fill out form below.
If you are interested in reviewing our G.PAK User's Guide click the download button.
G.PAK Based Soft Chip Voice Solutions for TI DSPs
G.PAK™ enables developers to implement high-density, multi-channel, voice-over-packet applications in the shortest possible time with maximum processing performance. G.PAK is a "built" to order, voice over packet software solution. Spend your engineering resources on features that differentiate your product.
G.PAK is a scalable and configurable voice-over-packet DSP software solution that turns a digital signal processor chip into an easily controlled voice-over-packet engine. G.PAK integrates the building blocks that are required in voice-over-packet systems into a turnkey solution. System designers can therefore leverage a proven solution, allowing them to focus their efforts on rapid product development.
G.PAK runs on Texas Instruments (TI's) TMS320C5000 and TMS320C6000 families of DSPs.
ABOUT G.PAK: Since its conception in 2002, G.PAK has been the keystone technology behind the many solutions that Adaptive Digital provides its customers. The G.PAK product consists of two components: the VoIP DSP software and a Windows-Based configuration utility. The VoIP DSP software includes all the DSP functionality necessary for most VoIP applications from IP gateways to IP phones.
When we refer to a G.PAK solution, we are referring to a case in which we use the G.PAK configuration tool to build a custom solution for you. For example, you may want us to build a solution on a C6416 DSP that includes G.711, G.729AB, DTMF tone detection, and G.168 echo cancellation. It may include 16 channels with both TDM and packet channel interfaces. 
It may include 16 channels with both TDM and packet channel interfaces. 
We would build the solution for you and deliver a downloadable binary image, ANSI "C" API code that runs on your host controller to facilitate interfacing to the G.PAK software on the DSP, and the associated documentation. 
G.PAK supports several channel types: TDM to Packet, PCM to TDM, Packet to Packet, TDM to Conference, Packet to Conference, and Conference Composite
Each channel can be dynamically set up at run time to use any of the functions selected at build time – G.168 can be configured to operate on PCM and/or Packet data
For those who want to customize the G.PAK software beyond the capabilities of the automated configuration utility, application source code is available, encouraged, and supported
There are two types of line echo cancellers used in a G.PAK system; PCM and Packet Each type can be uniquely configured 
G.PAK also supports acoustic echo cancellation. Build-time configuration allows choosing a maximum tail length of either 64 or 128 milliseconds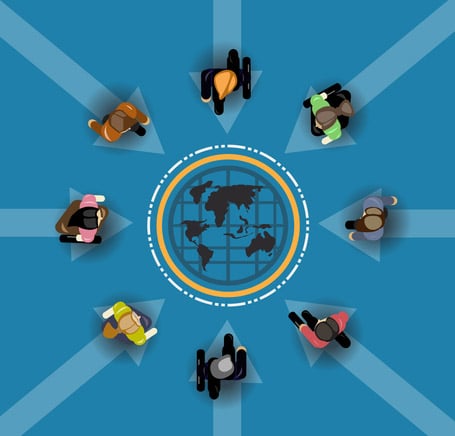 VOICE PROCESSING FUNCTIONS
Acoustic Echo Cancellation
Network/Line Echo Cancellation (G.168)
Noise Cancellation
Conference
VAD / CNG
DTMF Detect
AGC – Auto Gain Control
Arbitrary Tone Detect
Call Progress Tone Detect
Gain Summer
MFR1 Detect, MFR2 FWD, REV Detect
Tone Relay (Detect and Generate)
Tone Generate
Sample Rate Convert
G.711 A1A2
G.722
G.723.1
G.726 (Low MIPS)
G.728
G.729AB
AMR
MELPe
SPEEX, SPEEX WB
RTP/ RTCP / SRTP
T38 Fax Relay
G.711 Appendices 1 & 2, G.726, G.728, G.729AB, G.168, AGC, VAD, CNG, GSM AMR, Tone Relay, Conferencing, T.38
G.PAK always supports G.711 and can be configured at build time to optionally support G.726 (16, 24, 32, and 40 kbps), G.168, Automatic Gain Control (AGC), Voice Activity Detection (VAD), Comfort Noise Generation (CNG), and Tone Relay (DTMF, MFR1, MFR2 Forward, and/or MFR2 Reverse). G.168 can be configured to operate on PCM and/or Packet data.
Parameter values associated with AGC, VAD, and G.168 (e.g. tail length) are initialized at build time and can be modified at run time. Each channel can be configured at run time to use any of the functions selected at build time.