IP Intercom / Call Box / Doorbell​
IP/SIP based Notification System Voice Engine Software Applications
Adaptive Digital provides bidirectional true full-duplex VoIP application software for Doorbell,  Call-box, and Intercom Applications
IP/SIP BASED NOTIFICATION SYSTEM
Bidirectional VoIP Software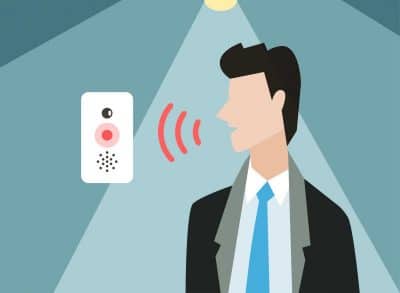 SIP based or Point-point connections
High Definition Acoustic Echo Cancellation (HD AEC)
Excellent Voice Quality
Hands free support
Push-to-talk option
Adaptive Digital's voice over IP intercom software leverages voice quality algorithms.
The IP notification voice communication  includes HD Acoustic Echo cancellation (HD AEC), which incorporates a noise reduction feature, as well as anti-howling, nonlinear processing, and double-talk detection.
Supports SIP authentication, INVITE, RING, ACK, OK, BYE and termination messages 
Supports configurable unique SIP username and password (credentials) in non-volatile memory
Complete VoIP Capability  from PCM to Packet and back. This may include a process running on an ARM processor under Linux as well as any necessary voice processing running on a DSP. 
Should modifications be necessary for your project, customization is available.
Adaptive Digital's IP Intercom/Call box notification software solutions address the need for high quality clear voice communication under a wide variety of circumstance over an IP Network. 
The solutions provide developers' with opportunities to support a wide range of communication needs by providing robust voice capabilities with the flexibility to add optional voice features.
Adaptive Digital's Notification System applications support VoIP protocols RTP/SRTP as well as SIP.

Typical applications include: Emergency contact systems, Entry communications, mass notification, and Hospital patient/Surgical Operating Theater to Nurse Station/Control room communication, Doorbell Intercom.
Digital Gain Control
Acoustic Echo cancellation
RTP + Jitter Buffer
Noise Reduction
VAD/CNG
Tone Gen / Tone Relay
AGC
G.729AB
G.711
G.722
Packet Loss Concealment
Auto Level Controls
G.723.1A

G.726

G.728

Tone Detection
IP Intercom application software is available on the following platforms: Other configurations are available upon request.
Texas Instruments | ARM Devices
Texas Instruments | ARM Devices
Availability
| | | | |
| --- | --- | --- | --- |
| WB/NB | WB | NB | Platform |
| ✓ | ✓ | ✓ | TI TMS320C64x+ / C66x / C674x |
| ✓ | ✓ | ✓ | TI TMS320C64x |
| ✓ | ✓ | ✓ | TI TMS320C55x |
| ✓ | ✓ | ✓ | TI TMS320C54x |
| ✓ | ✓ | ✓ | ARM Cortex-A |
| ✓ | ✓ | ✓ | ARM9E / ARM11 |
| ✓ | ✓ | ✓ | Linux |
| ✓ | ✓ | ✓ | Win32 (static library accompanying DLL) |
| ✓ | ✓ | ✓ | Win32 (static library) |
| ✓ | ✓ | ✓ | Win32 (DLL) |
     «    mobile scroll  left and right   »
*digital mic PDM to PCM conversion